Table of Contents
Introduction
Energy storage technology is a rapidly developing field with various applications. It involves storing energy produced from different sources, such as renewable energy like solar and wind, or traditional sources like fossil fuel and nuclear power. Storing energy is becoming increasingly important as the world moves towards more sustainable forms of energy production that depend on renewable sources. This technology enables us to store large amounts of energy for later use when the demand for electricity increases, when the sun isn't shining, or when the wind isn't blowing. This can help reduce our reliance on nonrenewable power sources and create a more reliable and stable electric grid. Various energy storage technologies are available today, ranging from chemical batteries to pumped hydroelectric storage systems. Each type has its own advantages and disadvantages, making it important to understand its unique characteristics before deciding which one to use in any particular application. This article will provide an overview of the current standing and future trends of energy storage technology, so you can better understand this important topic.
Benefits of Energy Storage Solutions
Energy storage solutions provide a range of benefits to power systems, from improved reliability and resiliency to lower costs and increased sustainability. Energy storage systems allow utilities to meet peak demand and replace expensive peaking plants. At a global level, energy storage can help reduce emissions from electricity, heating, and cooling needs while at the community level, it can increase resiliency and provide backup power during outages. Battery storage systems are emerging as a key solution to effectively integrating high shares of solar and wind renewables into the power grid. The Massachusetts Institute of Technology (MIT) recently released a study on the future of energy storage, outlining numerous benefits that can be gained from these solutions. These include improved grid reliability, reduced emissions, customer cost savings, increased system flexibility, greater access to renewable energy sources, and improved cybersecurity for electric grids. As battery technologies continue to evolve with increasing efficiency and lifespan potentials, these benefits will only become more pronounced in the coming years.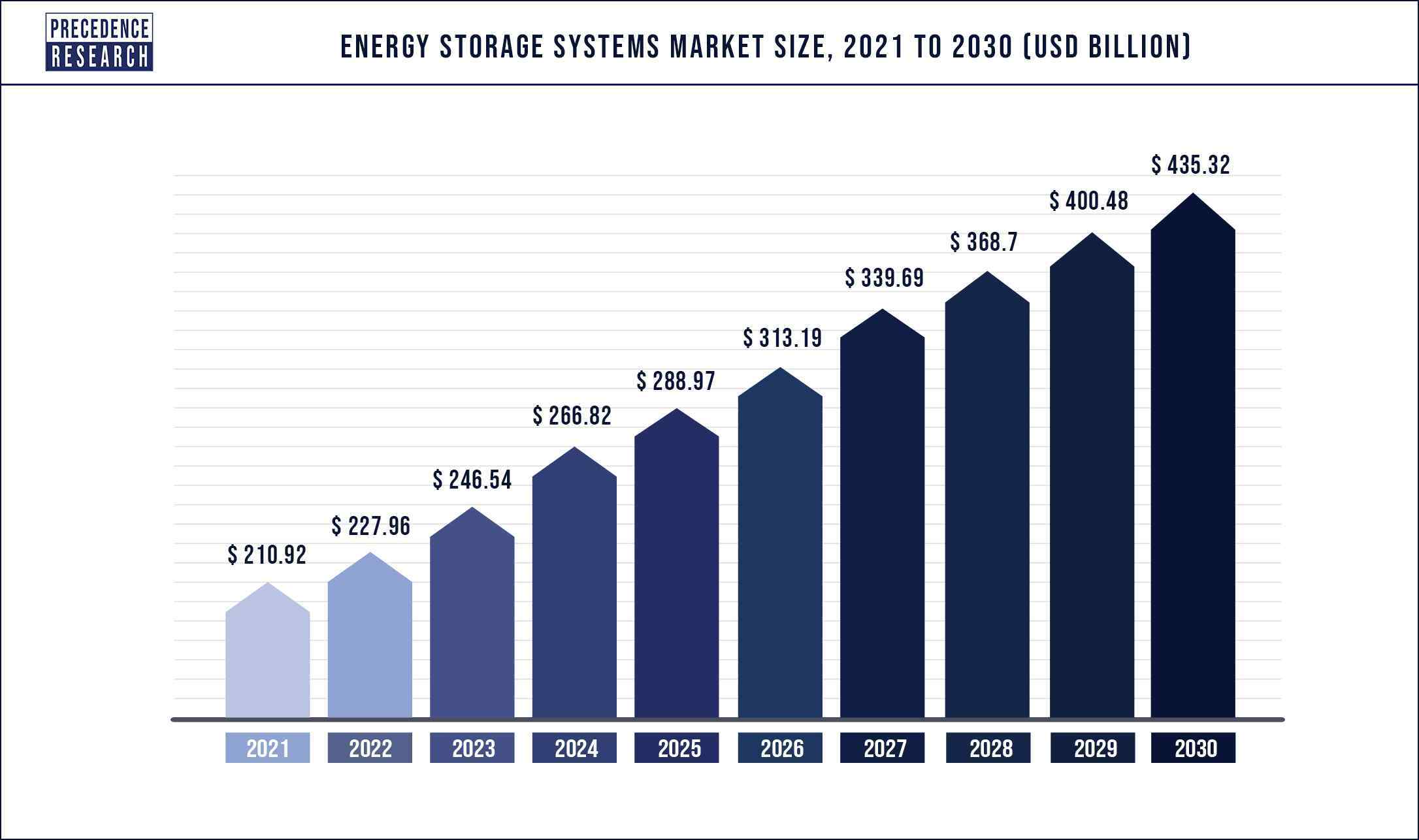 Different Types of Energy Storage Technologies
Energy storage technology is an essential part of our modern energy system. It can help balance the supply and demand of energy and store renewable energy for future use. There are various types of energy storage technologies available, each with its unique benefits and drawbacks. These include electrochemical batteries, pumped storage hydropower, compressed air, and thermal storage.
Electrochemical batteries are one of the most popular forms of energy storage technology. They have high efficiency, low cost and long life spans, making them ideal for storing large amounts of electricity. Battery packs can also be used to power electric vehicles or store excess electricity generated by solar panels or wind turbines.
Pumped storage hydropower is another form of energy storage technology that utilizes stored water to generate electricity when demand is high. Water is pumped into an upper reservoir during periods when there is surplus electricity production and released back into the lower reservoir when there is a need for additional power generation. The advantage of this system is that it can act as a buffer between peak loads and base loads, increasing grid stability during times of high demand or low production from renewable sources such as solar or wind turbines.
Compressed air systems also use stored energy to power electric grids. This type of system uses air to store energy, which can be released to generate electricity when needed. Air is compressed and stored in tanks, then released into an engine to turn a generator. Compressed air systems have the advantage of being able to respond quickly to sudden increases or decreases in demand for electricity, making them ideal for grid stabilization purposes.
Thermal storage is another type of energy storage technology that uses heat to store energy. This technology can be used to store solar or wind power generated during periods of peak demand, providing a backup source of electricity when necessary. It also has the potential to lower greenhouse gas emissions by storing energy in more sustainable ways than traditional forms of storage like batteries or hydroelectric dams.
Grid-Scale Batteries
Grid-scale batteries are an important part of the energy storage mix, enabling greater penetration of variable renewable energy into the grid. Lithium-ion battery storage continues to be the dominant technology in 2021, with flow batteries and other emerging technologies gaining traction. These large-scale industrial projects provide reliable and sustainable solutions for storing excess wind and solar generation. Regulators and policymakers are encouraged to explore current and emerging technologies for grid-scale electricity storage, such as Li-ion batteries, flow batteries, and others. With the right technical features, these solutions can provide significant benefits in terms of reliability, sustainability, and profitability.

Pumped Hydroelectric Power Plants
Pumped Hydroelectric Power Plants are a type of hydroelectric energy storage. They use two water reservoirs at different elevations to store energy. During periods of high electricity demand, the stored water is released through the turbines to generate electricity like a conventional hydropower plant. Pumped Hydroelectric Power Plants are currently the most cost-effective form of energy storage and can hold up to 170 times more energy than the global fleet of pumped-storage hydropower plants today. Furthermore, they have been used to retrofit existing hydropower plants with pumping systems to integrate PHS capabilities. Pumped hydro technology is an enabler for the transition and modernization of 21st-century power generation, as it provides production, storage, and grid stability services all in one system.
Thermal Energy Storage Systems
Thermal energy storage (TES) is an innovative technology that stores thermal energy by heating or cooling a storage medium. This stored energy can then be used to produce electricity, provide heating and cooling, and many other uses. TES systems have the potential to improve the efficiency of existing power plants, reduce emissions from power plants, and provide reliable and cost-effective access to electricity. TES systems are also being developed for residential, commercial, industrial, and agricultural applications.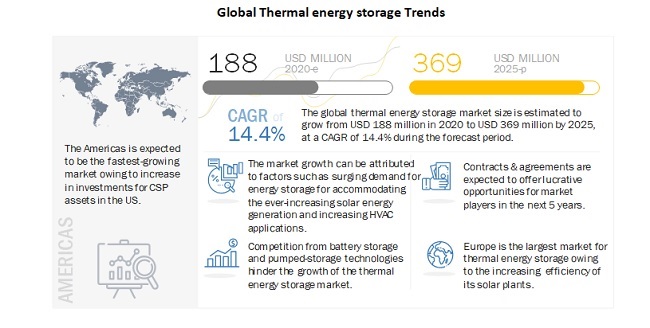 The U.S. Department of Energy's Energy Storage Grand Challenge supports research into developing new materials for TES systems and higher-efficiency energy storage management systems. These advances will help make TES technologies more affordable and accessible to everyone.
Currently, there are several types of Thermal Energy Storage Systems available, including sensible heat storage systems, which use materials such as water or rock salt to store heat; latent heat storage systems, which use phase change materials like waxes or oils; thermochemical storage systems which store chemical energy in salts; and thermoelectric devices which convert thermal energy directly into electrical energy. Each type of system has its own advantages and disadvantages depending on the application it is intended for, but all offer a way to reduce emissions from traditional.
Compressed Air Energy Storage (CAES)
Compressed Air Energy Storage (CAES) is a proven and mature storage technology used to store energy generated at one time for use at another. It is an efficient and cost-effective way to both store energy and reduces carbon emissions. CAES is typically employed at the utility scale but can also be used in distributed energy production, cogeneration, and renewable energy production. As compared to other energy storage technologies, CAES offers a unique advantage in terms of scale, sustainability, low maintenance costs, and high efficiency.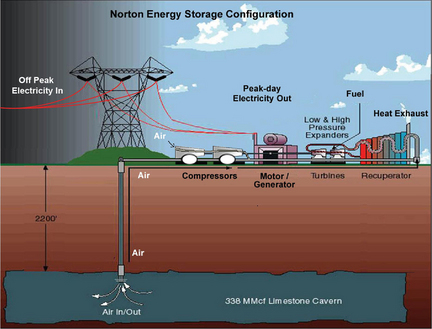 The benefits of using CAES are numerous and range from improved grid stability to increased utilization of renewable energies. Additionally, the future market potential for this technology is substantial as more emphasis is placed on clean energy sources such as wind or solar power. With increasing technological advancements in the area of compressed air storage, the potential applications are expected to expand further in the coming years.
Flywheel Energy Storage Solutions (FESS)
Flywheel energy storage is an efficient and cost-effective way to store energy for later use. It has the potential to play a significant role in the transformation of traditional electrical power systems into those with higher levels of reliability and sustainability. Flywheel energy storage systems (FESSs) can bridge the gap between short-term ride-through power and long-term energy storage, providing excellent cyclic and load-following capabilities while boasting high efficiency, low impact on the environment, and minimal maintenance requirements. This paper reviews the state-of-the-art FESS technology and possible future flywheel energy storage solutions trends. It also presents recent developments in FESS technologies and their advantages over other mechanical energy storage systems, such as pumped hydroelectricity or compressed air and provides recommendations for future research directions. The paper concludes by discussing issues about a wind turbine–flywheel energy storage system operation under real conditions.
Lithium-ion Batteries as Energy Storage Devices
Lithium-ion batteries (LIBs) are quickly becoming the preferred energy storage device for various applications due to their high energy density and fast charging capabilities. LIBs are especially well-suited for powering electric vehicles (EVs), allowing them to travel farther and charge faster than other battery technologies. LIBs also has the potential to revolutionize the way electricity is stored and used, as they can be used to store large amounts of energy generated by solar and wind power. As costs continue to decrease, LIBs could become even more widely adopted in the future. LIBs could eventually become a common household name with ongoing research and development.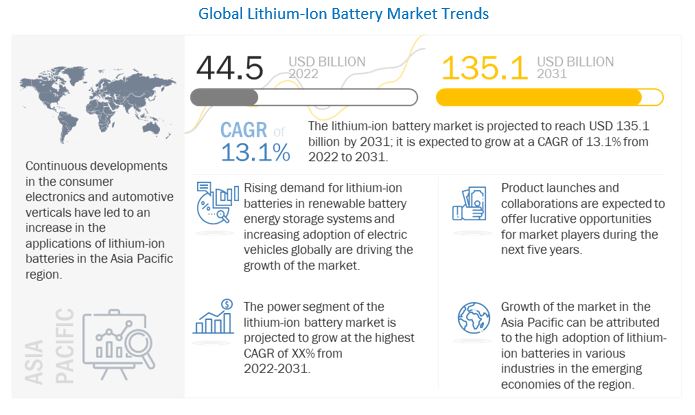 Challenges Facing Renewable Energy and the Need for ESSs
The world is facing an unprecedented energy crisis due to the increasing demand for electricity, depleting fossil fuel reserves, and the threat of climate change. Renewable energy sources such as wind, solar, and hydroelectricity have become increasingly popular solutions to this problem because they are clean and sustainable. However, one of the biggest challenges facing renewable energy is its unpredictability. For example, clouds can make solar energy intermittent, or seasonal changes can cause wind power to be unreliable in some regions. To address this challenge, energy storage systems (ESS) are being used as a way to store electricity generated by renewable sources until it is needed. This allows for greater flexibility in managing the grid and helps ensure enough electricity to meet demand even when renewable sources are unavailable. Additionally, ESSs can provide auxiliary services such as frequency regulation or load shifting, which help maintain grid stability. The development of advanced ESSs has been highly concentrated in select markets such as Europe and Japan. Still, their adoption is becoming increasingly widespread worldwide as costs decrease and technology advances. As we look towards a future powered by renewable energy sources, the need for reliable ESSs will only grow more important.
Government Support for Renewable Energies and ESSs
In recent years, the government has made great strides in supporting renewable energies and energy storage systems (ESSs). This is due to growing global concerns about climate change and the environment and falling costs for newer technologies like battery energy storage systems. The U.S. Department of Energy's Energy Storage Grand Challenge aims to accelerate the development of advanced energy storage technologies, helping make them more reliable, sustainable and profitable.
The use of ESSs can help improve grid performance by providing stability, robustness, and reliability. Long-duration energy storage holds a lot of potential for a future where wind and solar power dominate new power plant additions. Governments worldwide are investing in renewables and carbon capture and storage (CCS) technology to combat climate change.
Technology advancements have also made it easier for businesses to access these solutions at lower costs than ever before, opening up more opportunities for them to invest in renewable energies. These developments are creating new jobs in industries that support the development of renewables and ESSs, such as construction and installation companies; engineering firms; research institutions; manufacturers; suppliers; software developers; financiers; consultants, etc., thereby contributing significantly to economic growth in many parts of the world.
Investment in Research and Development of Energy Storage Systems
Investment in research and development of energy storage systems is essential to ensure a sustainable future. In recent years, governments, businesses, and individuals have been investing heavily in energy storage technology to provide backup power, reduce reliance on fossil fuels, and increase the efficiency of electricity networks. Energy storage systems can store excess electricity generated from renewable sources such as solar and wind for use during peak demand times or when power is unavailable. These systems are also used in grid-scale applications to balance supply and demand and provide backup power during blackouts.
Recent advances in energy storage technology have included battery-based solutions such as lithium-ion batteries with improved safety features, increased charge cycles, and longer life spans. Other technologies that are being developed include flywheel energy storage (FES) which stores kinetic energy in a rotating mass; compressed air energy storage (CAES), which uses high-pressure air to store potential energy; thermal-based systems using molten salt or water tanks; hydrogen fuel cells; and supercapacitors which can quickly release large amounts of stored electricity.
These new technologies are expected to reduce costs significantly while offering better performance than existing solutions. The cost reductions will come not only from the cost of the system itself but also from the development of better manufacturing processes and the elimination of waste. Furthermore, the widespread deployment of energy storage systems will help to ensure a resilient power grid that can cope with increasing demand levels.
Future Trends in ESSs
The future of Energy Storage Systems (ESS) looks bright as technology advances and becomes more efficient. With the increasing pressure on energy sources and rising demand for renewable energy, ESSs have become increasingly popular. As such, several trends are likely to shape the future of ESSs.
First, battery technology is rapidly improving in terms of cost and performance. This trend enables higher storage capacity at a lower cost, making ESSs increasingly attractive for residential and commercial applications. Additionally, battery chemistry advancements allow longer-lasting batteries with faster charging times and improved safety features.
Second, energy storage systems are becoming more integrated into smart grid networks, allowing utilities to optimize their distribution networks while giving consumers greater control over their electricity use. This integration also allows utilities to better manage peak demand periods by using ESSs as a buffer between generation and consumer loads.
Thirdly, financial incentives for energy storage systems continue to be put in place by governments worldwide to encourage investment in this technology. In addition to these incentives, companies are increasingly turning towards innovative business models such as Power Purchase Agreements (PPAs), which allow them to purchase power from ESSs at a fixed price over an extended period of time.
Overall, the future looks very bright for Energy Storage Systems. With continued advancements in technology and wider deployment into smart grid networks, we can expect significant reductions in costs and increased efficiency across various markets.
Conclusion
In conclusion, energy storage technology has made remarkable progress in recent years and is expected to continue growing in the near future. Recent trends and developments, such as the increasing use of electric vehicles, battery storage technologies, and renewable energy sources, have all contributed to this growth. While there are still barriers to overcome, such as cost efficacy and scalability issues, the potential for energy storage technology is clear. With continued research and development, these issues can be addressed, and energy storage potential can be realized.